Simple mobile access emulation
Are you mobile service developer looking for an easy way to check your service? Do you want to make easy a screenshot? Or just looking for a tool for WAP browsing via standard web browser? In this case the following plugin tip into popular firefox can help you. Its basis is the possibility to change the user-agent parameter value send via the HTTP protocol.
User-Agent Switcher installation

Add-on is concisely called User Agent Switcher. We can instal it from this URL: https://addons.mozilla.org/en-US/firefox/addon/59 (standard firefox browser add-ons storage). If you want at first read something about the switcher you can visit homepage of this product there: http://chrispederick.com/work/user-agent-switcher/.

Using the Switcher

Right after the instalation a new item appears in the Tools menu, it matches the add-on name, so choose "User Agent Switcher". There you have default heading for access simulation from the most frequent internet browsers. But we are interested in real cell phones access simulation and so we extend offer with descriptors corresponding with user-agents of concrete cell phones. Its values can be easy found using google.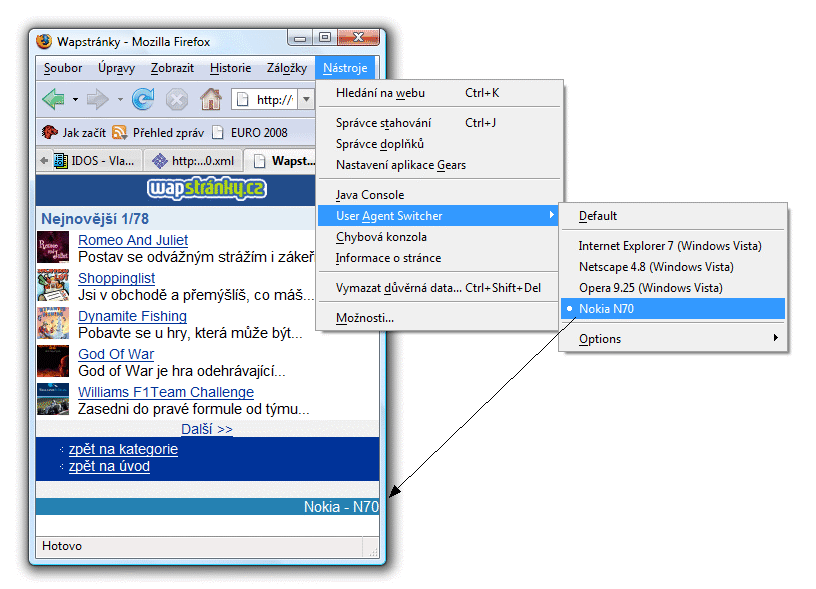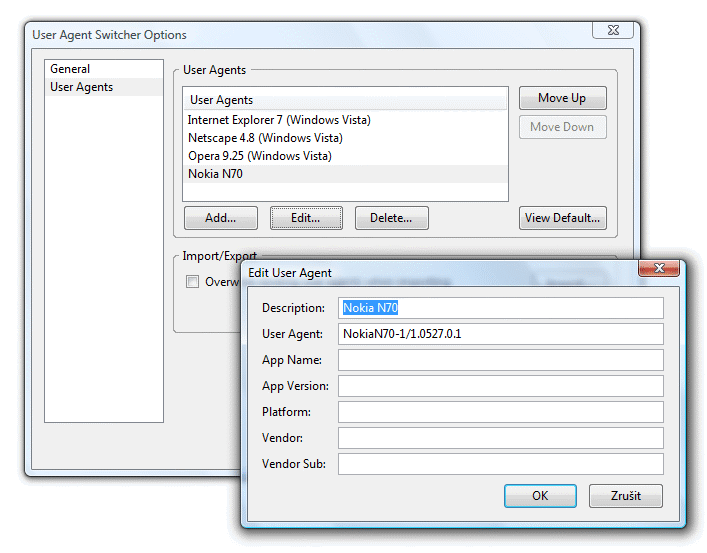 The plugin was not primarily created for this purpose but regardless of this matter it suits for quick real cell phone access simulation. Of course it will not replace the real cell phone testing but still it is practical help for quick preview.
Comments
pgv4hR <a href="http://tlovzfotmidk.com/">tlovzfotmidk</a>, [url=http://sjavwdncdttb.com/]sjavwdncdttb[/url], [link=http://dnhrlzmywuze.com/]dnhrlzmywuze[/link], http://wzdmnrkhzywq.com/
reagovat
---